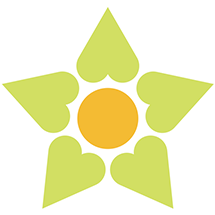 Full name of the project:  Make the Change Come True-Live Your Life Sustainable Nr.2
Start & End Date: July 18, 2014-December 17, 2014
Place: Saalburg-Ebersdorf (Thuringia), Germany
Participating Countries: Italy, Lithuania, Croatia, Portugal and Germany
Project Partners:  Escola Profissional Do Montijo-Associação Para a Formaçãon Profissional e Desenvolvimento Do Montijo (PT), Rokiskio Jaunimo Organizaciju Sajunga "Apvalus Stalas" (LT), Raplection (HR), Associazione Italiana Cooperazione Europa Mondo (IT)
Number of Participants: 32
Grant Giver: Erasmus+
Key Action:  Learning Mobility of Individuals
Grant Amount: 15,181 EUR
The project "Make the change come true-Live your life sustainable 2" took place from the 12th through the 20th of September 2014 in Saalburg-Ebersdorf (Thuringia), Germany with 32 participants from Italy, Lithuania, Croatia, Portugal and Germany.
The project promoted healthy behaviors in young people from different European countries by using tools from outdoor education. The employability and social inclusion of these young people with fewer opportunities were strengthened through these activities.
Throughout the project, the young people involved reflected on themselves, their origins and the lifestyles in their countries and regions, considering them from the perspective of healthy lifestyle practices. These situations were compared with the situations of their other European neighbors. These discussions and learning moments took place in combination with various outdoor activities, such as mini golf, ultimate Frisbee, table tennis, swimming, volleyball, cycling and rock climbing.
To reach the aims of the project, we designed one activity:
[ap_tab_group type="horizontal"]
[ap_tab title="Youth Exchange in Erfurt"]Youth Exchange held from the 20th till 26th of June in Erfurt, Germany.
This youth exchange "YE Make the change come true- Live your life sustainable No.4′ took place from 20.06.-26.06.2016 in Erfurt, Thuringia. The main working method was non-formal education in connection with a lot of sports activities and outdoor education. Our partners came from Croatia, Greece, Lithuania and Portugal. They were responsible to select the participants for the Youth Exchange, to prepare them and to support them in all their needs. During the YE the group leaders of each partner were responsible for designing – with their group – specific content elements of the program.
Number of participants: 32
Profile of participants: Young active people from Croatia, Greece, Lithuania and Portugal.
[/ap_tab]
[/ap_tab_group]
Methodology
Throughout exchange we used various methods which fall under the framework non-formal education, meaning that many of the inputs were generated by the participants as opposed to being directly handed down from those hosting the sessions.
Impact
The participants will be faced actively with the topic healthy lifestyle, environment, climate change, sport and human rights. They will get a deep insight in the situation of the other European countries, which let them compare the situation with their home countries and they can reflect about the similarities and the differences. This is one part of learning intercultural competences and experiences. The aim is to inspire the young people to become active at home in their organizations and to promote healthy lifestyle and environmental protection, to foster active European citizenship of young people, with and without fewer opportunities. We hope that the concept, to learn something content-related in the morning and mix this with a lot of sport actions at the afternoon will stimulate the young people to life their own lives in a balanced way. At the last day the participants will have a lot of time to reflect what they learned. They are asked to do this in a creative way and to plan follow-up activities, connected with the skills, knowledge and attitudes they brought from this exchange. All partners are asked to support the participants with their follow-up ideas after coming home.
During the time of the YE the participants will get in contact with the local youth and other younger youth groups at the spot. Therefore the project results will have some multiplier effects on the next generation. Participants are also expected to gain and increase their self-confidence as we are going to offer sports that they might not have experienced so far. A bicycle tour is included as well as a climbing activity, zippling or a canoe tour. All of these sports demand team attitudes but at the same time allow participants to learn and newly acquire skills that they might not have developed so far. Together with team-building activities and reflection groups in this international setting, participants will face a major development in their attitudes and sports skills.
Video