DigitalRoutes@Culture is a KA2 Strategic Partnership project, funded by the Erasmus+ Programme of the European Union, which aims to promote social entrepreneurship education, cultural awareness and digital competencies in an attempt to address issues of rural development and urbanisation.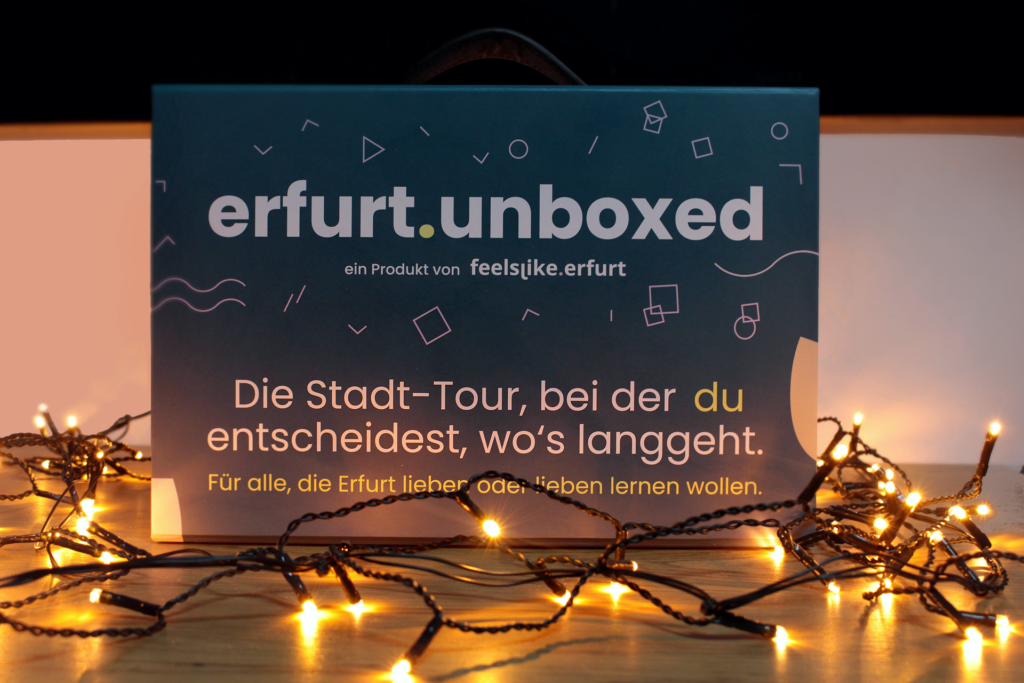 Feelslike.erfurt is a digital magazine focused on promoting culture and life in Erfurt, Germany. The team comprises 3 wonderful people: Anika, Chief Editor; Luise, Editorial Manager; and Lukas, Marketing and Design. They founded the magazine two years ago, in order to share their love for their "Wahlheimat" ("adopted city"), and all the fantastic things that Erfurt has to offer.
The magazine has been a success, reaching almost 13000 followers on Instagram! This year, the team decided to take a step further into promoting the city of Erfurt and its touristic sites in a different and fun way: the erfurt.unboxed.
Erfurt.unboxed is a city discovery box, designed for up to 4 people with more than 10 routes and 12 stations to visit in Erfurt – but that's not all! The box contains interactive activities, insider tips, souvenirs and coupons to experience what Erfurt feels like.
Feelslike.erfurt advertises it as made "for everyone who knows Erfurt or wants to get to know it", that is, tourists who come to spend a day or longer in Erfurt, newcomers who want to make Erfurt feel like home, and even for locals (called "Puffbohne") who want to explore the city in a different way either alone or with their family and/or friends.
In order for all of this to be possible, the feelslike.erfurt team started crowdfunding for printing and preparing the first 500 boxes, and they even surpassed their goal!
For the Digital Routes @ Culture project, CGE also contributed to the crowdfunding initiative and got an erfurt.unboxed box to promote the cultural routes in the town we are based and support local cultural entrepreneurs! We visited the feelslike.erfurt team in their Pop-up Store in the city centre to collect our box, and congratulate them for the amazing initiative.
For now, the erfurt.unboxed is all in German, but we are hoping that the next step is to take this idea to an international level!
All of this begs the question: what exactly is inside the box?
The box contains a guidebook, where you can find all the information about Erfurt, the 10 routes that the team came up with and information on the tourist sites, and even cafés and restaurants that you can visit in the city! In this beautiful guidebook, you can find several coupons to use in several places in town. There are also several Interactive boxes and sleeves to use during the city tour that you decide to do, which contain some items – it could be for a game, or a souvenir, we won't spoil it for you 😉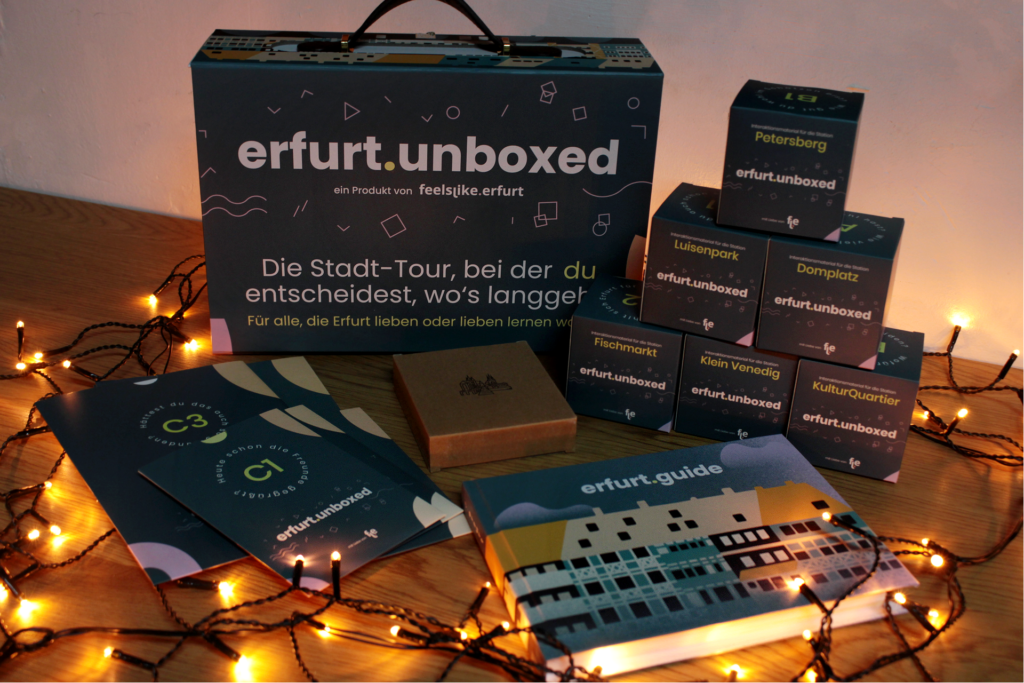 At CGE we will give these routes a try to get to know our "adopted town" even better. Stay tuned on our Instagram page and Digital Routes Instagram page as well to know more!
🇪🇺 DigitalRoutes@Culture (2020-1-PL01-KA205-080646) is co-funded by the Erasmus+ Programme of the European Union.