From the 17th to the 24th of April, CGE and 18 participants, from 9 other countries, came together in a training course to better understand how and in what ways the youth workers are able to use Outdoor Activities in their practice. Do you want to know how it was?
In the wilderness of Thuringia, staying at the Ferienpark Feuerkuppe, the 25 people group underwent not only educational, but at times a very physical process to better understand the potentialities of these techniques. Presented theories of Piaget, Dewey, Watson & Festinger, for example, came alive, as the group climbed with ropes and hiked in the forests. The highlight for many was the night hike, where two groups designed and followed a paper map with the help of the moon and some flashlights.
After a few days of action, which included a 10 hour 25 km hike, the participants realised first hand the true power of using outdoor activities to enhance their youth related projects, understanding where the process is not less worthy than the result. In this case, the process of walking, talking, laughing and pushing through each km was no less important than all the 25 km combined, providing a powerful example that can be translated to different processes and realities.
In total, the group experimented with four different types of activities that outdoor education can explore:
Recreational
Educational
Developmental
Therapeutic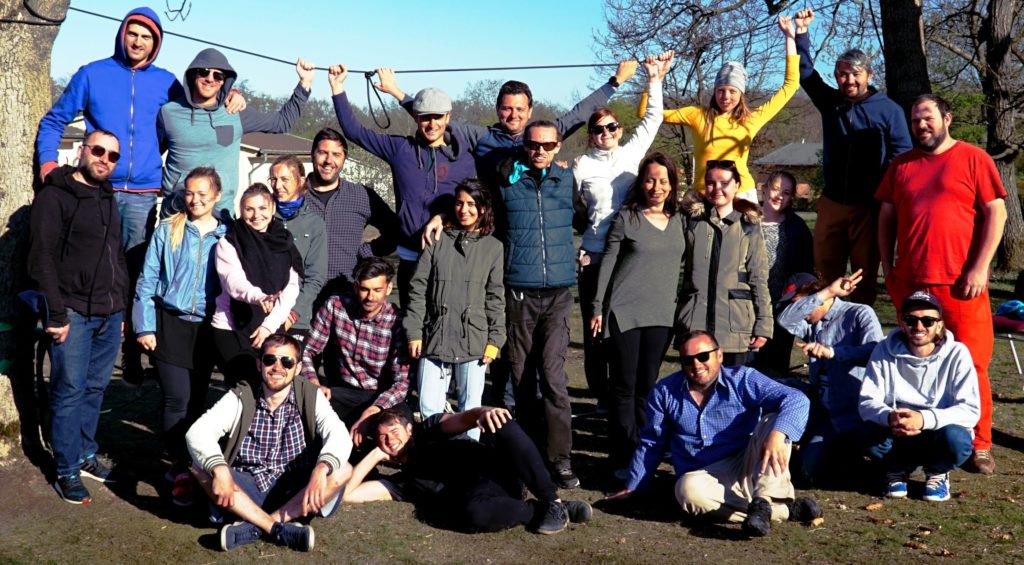 And in the non-formal style of learning, we experimented hands on. Playing Alaskan baseball, helium stick, rope trusses, and trust falls. The next part of the project is already in the making: with ideas, actions and collaboration coming together to provide leadership training for youth in Erfurt – during this summer and later on. Stay tuned for more news and check the project's page here!