The first episode of Building Bridges Podcast is now available for listeners! This week Duarte Lacerda had an interview with Markus Rebitschek – an experienced youth worker, founder of CGE Culture Goes Europe, now team member of Europäische Jugendbildungs- und Jugendbegegnungsstätte Weimar. The interview turned out to be an engaging conversation, during which Markus told us how he started as youth project organiser, what inspires him, about the choices he have made, and how he sees the future of youth work. He also answered the questions asked by our followers.
You can listen to and download the episode here:
Here is the structure of the episode to make it easier for you to navigate to any part of it:
00:00 – Start
00:43 – Introduction/Beginning of the career in youth work
09:07 – Challenges of establishing and running an NGO
21:08 – New chapter in EJBW
28:15 – Current state of democracy and the local impact of EJBW
35:57 – ESC
41:08 – PR and dissemination of youth work projects/Engaging people
46:40 – Questions from listeners
59:57 – Closing words
The next episode will appear soon! Don't forget to subscribe to Building Bridges Podcast pages on social media to be one of the first listeners of our new conversations: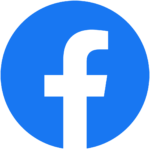 Follow, like us and share this post!